Become a member of Sycamore Trust U.K.
Many of our services are funded by local borough and therefore open to everyone. To gain the most benefit of everything we offer you would need to become a member.
Any interested person is welcome to become a member of Sycamore Trust U.K. and joining is easy. We at Sycamore Trust U.K. offer a yearly membership plan which costs just £20.00 per year and this will grant you access to the full range of our services.
Becoming a member allows you access to:
Be one of the first to hear about upcoming services / projects.
Regular weekly bulletins with news of upcoming events
Family events and activities.
Free or reduced price admission to occasional parent and carer training days
Extra non-funded clubs.
Residential Stubbers Trip (subject to part external funding).
Christmas Disco.
Quarterly Newsletter.
Our library of over 250 books.
Any new services as released.
Please note that membership only grants you access to the above. Certain activities / services / projects may require additional charges and/or donations.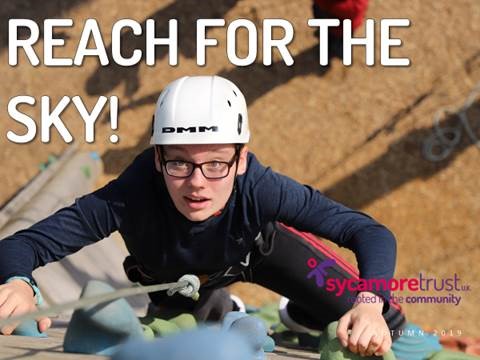 Sycamore Trust newsletter - free to members
To become a member either pop into either of our offices (Dagenham or Romford) and a member of our team will be able to assist you, or please download the membership form from our site, complete and return to us.
If you have any problems or queries about membership please feel free to let us know either by phone on 0208 517 9317 or by email to enquiries@sycamoretrust.org.uk