Young People's Services
Sycamore Trust U.K. offers a range of services designed for Autistic young people and / or people with Learning Disabilities. All staff and volunteers receive up-to-date training to allow them to support our young people in the appropriate manner

Alpha & Bravo Groups (Social Survivors life skills project
In 2019 we received funding from the Mayor of London's Young Londoners Fund to provide two new life skills groups for young people aged 10-16 with high functioning ASD living in Havering, Barking & Dagenham and Redbridge.
The aim of the project is to help young people gain confidence, learn life skills, and improve social skills
This consists of five modules, covering
Safe travel
Basic life skills
Personal hygiene/ personal appearance
Social skills
Safe relationships
The modules are designed to enable Autistic young people to learn the skills required to become more independent and contribute to society.
• The Alpha Group meets on Wednesday evenings in Rainham.
• The Bravo Group meets on Thursday night in Dagenham.
Activities also take place in the community, allowing the young people to become comfortable and competent in accessing their local environment. In addition, we include enjoyable and stimulating activities in a safe space where they can meet and make friends. On completion of the modules the young people can join the steering group where they can continue to learn life skills and support the younger members of the group.
This project is available for young people aged 10-16. For more information email activities@sycamoretrust.org.uk or call 020 8517 9317.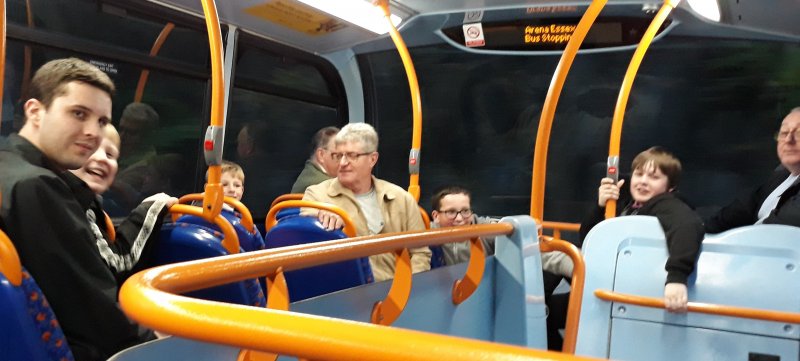 Barking and Dagenham commissioned Youth Club
Ages 8-13 & 14-17
We provide two youth clubs for Autistic young people aged 8 –13 and 14- 17 based in Dagenham. While at the club, members will be able to benefit from a range of activities including arts and craft, various cooking activities, physical activities, and sensory based activities. All the activities are carefully designed and structured to enable all members, whatever their abilities, to engage and interact with all the activities to the best of their individual ability.
Within the 13-17 group we support young people to learn life skills to enable them to move forward towards being more independent.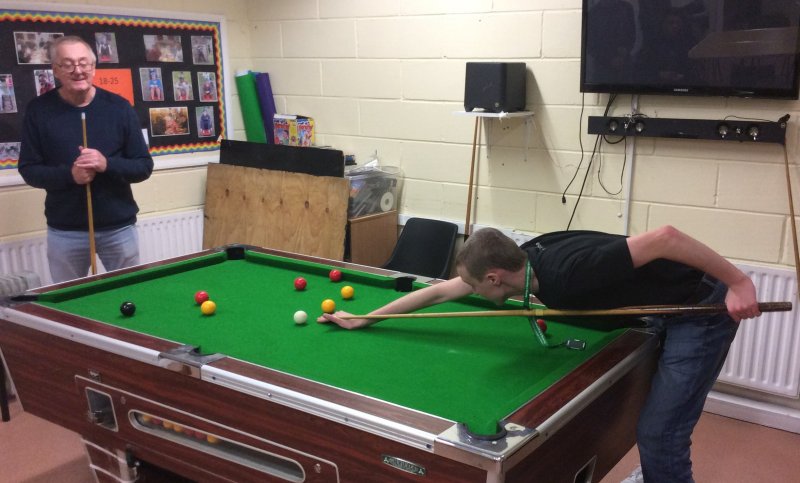 Places at our Barking & Dagenham youth groups are commissioned places (funded by B&D through the Short Breaks local offer) Referrals must come via children's services. To find out eligibility for care packages contact; the Heathway Centre, 512a Heathway, Dagenham RM10 7SJ 020 8227 5500 theheathwaycentre@lbbd.gov.uk
Once a club member reached the age of 18, they may have the opportunity to progress onto our 18-30 Group, see adult services for details
Girls Project
We've got an exciting project created especially for girls and young ladies on the Autistic spectrum. Sometimes, girls can avoid being diagnosed because they are good at copying from others, and combined with recent studies suggesting that the ratio of boys with a diagnosis of autism compared to girls is 3:1, this can lead to a lack of services for girls and young women on the spectrum. Thanks to support from the Tudor Trust, we've addressed this imbalance with a special 'girls only' group.
Based in Romford, the group is open to high functioning Autistic young ladies aged 11-17 who live in the boroughs of Barking & Dagenham, Havering and Redbridge. The primary objective of the group will be to empower girls and young women to develop social and independence skills through a variety of activities designed to stimulate friendship, co-operation and fun!
If you're interested, call Emma on 020 8517 9317 or 01708 749816 or get in touch on girlsproject@sycamoretrust.org.uk