Family Services
Sycamore Trust U.K. offers a range of services designed to help and support families who have children and adults with Autistic Spectrum Disorders and / or Learning Difficulties.
Family Support
Support and information for families affected by all aspects of Autistic Spectrum Disorders and / or Learning Difficulties including:
Information on Autistic Spectrum Disorders.
Information on Learning Difficulties.
Education Issues.
Benefit Issues (including form filling and letter writing).
Regular Autism Parent Support Groups.
Access to practical resources.

e.g. symbols, picture timetables and social stories.

Training and Workshops.
Support and advocacy at meetings.
Parent Support Group
The monthly support groups for parents/carers of children and adults with an Autistic Spectrum Disorder is a great way to access information and meet with other parents in an informal and friendly setting.
Our staff are also on hand to offer advice and information either in the group setting or where needed on a one-to-one basis.
Parent Support Groups take place every month at our premises in Woodward Road, Dagenham and at the Autism Hub in the Liberty Shopping Centre in Romford. The remaining dates for 2021 and spring 2022are as follows;
24th November 2021; Romford
13th December 2021; Dagenham
10th January 2022; Dagenham
26th January 2022; Romford
23rd February 2022; Romford
14th March 2022; Dagenham
23rd March 2022; Romford
Due to Covid safety restrictions we can only accommodate a limited number of people. Please book a space asap by emailing familyservices@sycamoretrust.org.uk or calling 01708 749 816.
During the pandemic, we operated the Parent Support Groups using Zoom. These meetings proved popular, so we'll schedule some more very soon!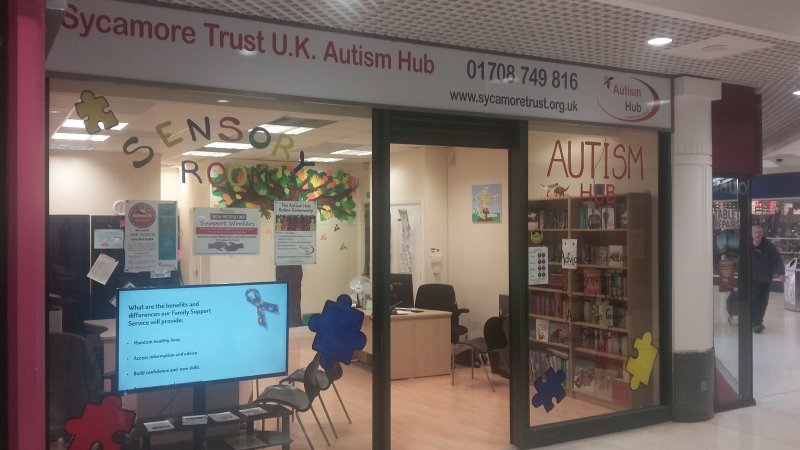 Stubbers Week
Each year in August, we take a group of young people to Stubbers Adventure Centre in Essex for a week of outdoor activities, including canoeing, climbing, archery and quad biking. The Stubbers Week is open to Sycamore Trust UK members only. For more information, email parentingpathways@sycamoretrust.org.uk