Family Services
Sycamore Trust U.K. offers a range of services designed to help and support families who have children and adults with Autistic Spectrum Disorders and / or Learning Difficulties.
Family Support
Support and information for families affected by all aspects of Autistic Spectrum Disorders and / or Learning Difficulties including:
Information on Autistic Spectrum Disorders.
Information on Learning Difficulties.
Education Issues.
Benefit Issues (including form filling and letter writing).
Regular Autism Parent Support Groups.
Access to practical resources.

e.g. symbols, picture timetables and social stories.

Training and Workshops.
Support and advocacy at meetings.
Parent Support Group
The monthly support groups for parents/carers of children and adults with an Autistic Spectrum Disorder is a great way to access information and meet with other parents in an informal and friendly setting.
We regularly have guest speakers who offer a range of information which would be of interest to families. Our staff are also on hand to offer advice and information either in the group setting or where needed on a one-to-one basis.
Parent Support Groups take place every month at the offices in Dagenham and at the Autism Hub in Romford. Following the outbreak of Covid-19 in 2020, face to face Parent Support Groups were paused, but have resumed via video.
Anyone wishing to take part should drop a line to familyservices@sycamoretrust.org.uk for details of the meeting and the relevant passwords.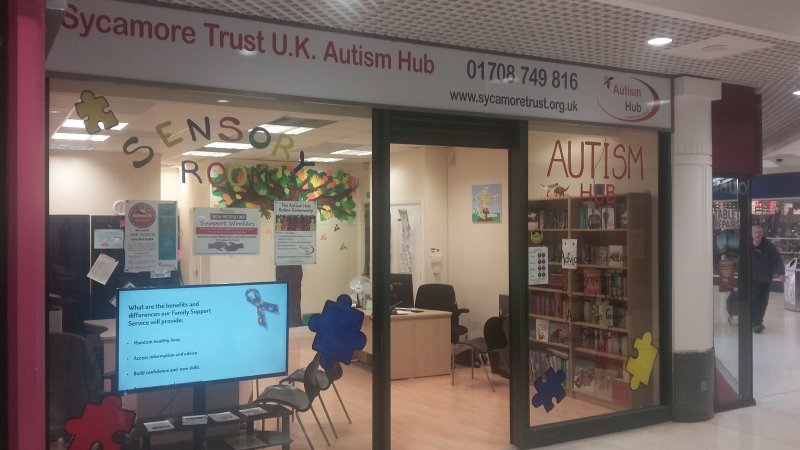 Stubbers Week
Each year in August, we take a group of young people to Stubbers Adventure Centre in Essex for a week of outdoor activities, including canoeing, climbing, archery and quad biking. The Stubbers Week is open to Sycamore Trust UK members only. For more information, email parentingpathways@sycamoretrust.org.uk