Family Services
Sycamore Trust U.K. offers a range of services designed to help and support families who have children and adults with Autistic Spectrum Disorders and / or Learning Difficulties.
Family Support
Support and information for families affected by all aspects of Autistic Spectrum Disorders and / or Learning Difficulties including:
Information on Autistic Spectrum Disorders.
Information on Learning Difficulties.
Education Issues.
Benefit Issues (including form filling and letter writing).
Regular Autism Parent Support Groups.
Access to practical resources.

e.g. symbols, picture timetables and social stories.

Training and Workshops.
Support and advocacy at meetings.
Parent Support Group
The monthly support groups for parents/carers of children and adults with an Autistic Spectrum Disorder is a great way to access information and meet with other parents in an informal and friendly setting.
We regularly have guest speakers who offer a range of information which would be of interest to families. Our staff are also on hand to offer advice and information either in the group setting or where needed on a one-to-one basis.
Parent Support Groups take place every month at the offices in Dagenham and at the Autism Hub in Romford. Dates for 2019/20 are as follows;
B&D Parent Support Group; 27/29 Woodward Rd, Dagenham, RM9 4SJ
Monday 9th September 2019 (all 10am start)
Monday 14th October 2019
Monday 11th November 2019
Monday 9th December 2019
Monday 13th January 2020
Monday 10th February 2020
Monday 9th March 2020
Monday 11th May 2020
Monday 8th June 2020
Monday 13th July 2020
Havering Parent Support Group; Autism Hub, Laurie Walk, Liberty Centre, Romford, RM1
The Havering group meets at the Autism Hub in the Liberty Centre in Romford. It's very easy to find - all you have to do is follow the Calm Lane to our door! The dates are as follows;
Friday 13th September 2019 (all 10.30am start)
Friday 11th October 2019
Friday 8th November 2019
Friday 13th December 2019
Friday 10th January 2020
Friday 14th February 2020
Friday 13th March 2020
Friday 8th May 2020
Friday 12th June 2020
Friday 10th July 2020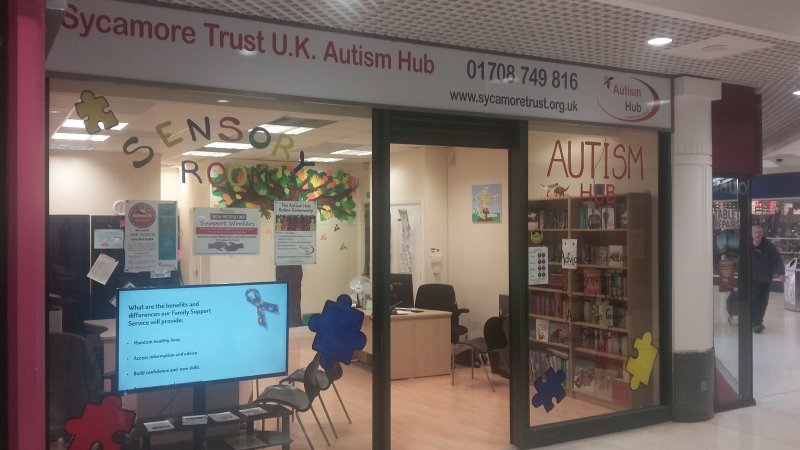 Stubbers Week
Each year in August, we take a group of young people to Stubbers Adventure Centre in Essex for a week of outdoor activities, including canoeing, climbing, archery and quad biking. The Stubbers Week is open to Sycamore Trust UK members only. The 2019 week takes place from 19-23rd August. For more information, email parentingpathways@sycamoretrust.org.uk