Parenting Pathways
The Parenting Pathways Project is for adults and pregnant women with learning difficulties. Fathers can participate in programme three with the expectant mother's consent.
Clients are referred to the project by social workers, GP's midwifes, Children's Centres or self-referral. Clients need to meet the LD eligibility criteria.
The outcome will be improvement in health, knowledge and better life chances through learning parenting skills as well as building confidence and self-esteem.
The project is supported by the National Lottery.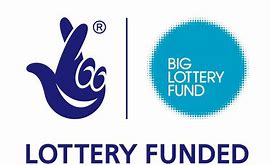 Aims for the project
Provide and support adults with learning difficulties to be aware of sexual health issues
Support parents with learning difficulties to access parenting education to empower them with the skills if they have capacity to be good enough parents
Provide guidance, education and support to enable parents to improve their parenting
Support expectant parents to have improved experiences when attending appointments with professional
Contraception advice and support
Support, educate and signpost parents experiencing domestic abuse to break the cycle of abuse
Support people with learning difficulties to have safe relationships
Parenting Pathways – three programmes
Programme One - Sexual health, relationships, contraception & sexuality
Programme Two - Maternity & pregnancy
Programme Three - Parenting education