Professional Services
Sycamore Trust U.K. offers a range of services designed to support professionals who work with people with Autistic Spectrum Disorders and/or Learning Difficulties as well as members of the community who have an intrest.
Advocacy
We provide an advocacy service for people with Learning Difficulties.
Some people may need support to be able to understand fully what is being said to them or has been said to them in writing. We believe that everyone has a right to be listened to respectfully and to have their views and choices respected. Our staff take the time to listen carefully to what people are saying and are flexible enough to accommodate choices and changes. We endeavour to make it easy for the client to understand and for their instructions to be followed.
We are able to offer advocacy for professional meetings e.g. court attendance, legal meetings and child protection meetings.
This service is accessed by professional referral. It is a chargeable service and the cost is available upon request. For current pricing please phone 020 8517 9317.
Autism Ambassadors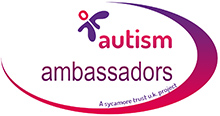 The Autism Ambassadors project is designed and delivered by people (the ambassadors) with Autism to help raise awareness of Autism.
The project delivers Autism Awareness training to professionals and organisations to assist in removing the barriers that prevent people with ASD (Autistic Spectrum Disorders) from accessing social, education, leisure, employment and other local opportunities.
This is achieved primarily by the ambassadors delivering interactive presentations to local organisations, schools and services, explaining to them about Autism and how they can help. This is followed by a question and answer session, where the ambassadors and service providers can ask each other questions and work together to come up with solutions to potential issues. The project also provides consultation around local services and opportunities.
Through the project the ambassadors will be supported to access the local transport service to get to the various locations to help improve their life skills (travel training).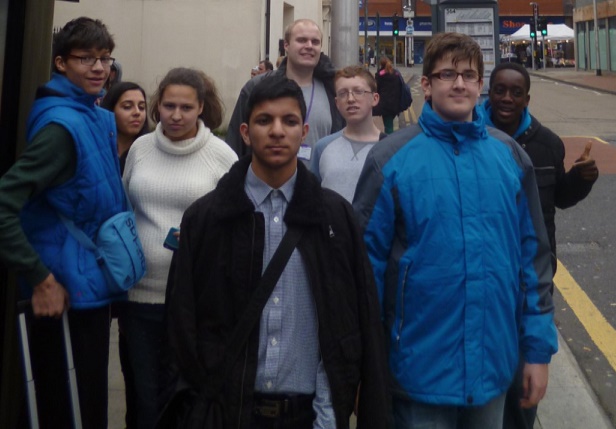 The project's main aim is to continue to increase Autism Awareness through the visits in the London Boroughs of Barking and Dagenham, Havering and Redbridge and surrounding boroughs in which we work. During the visits the ambassadors get involved to improve their confidence and social and communication skills. We're always looking for new ambassadors. To become an ambassador you need to have an Autistic Spectrum Disorder and be aged 12 – 25. To become a volunteer please call 020 8517 9317 or email
autism.ambassadors@sycamoretrust.org.uk
Training
Autism Awareness Training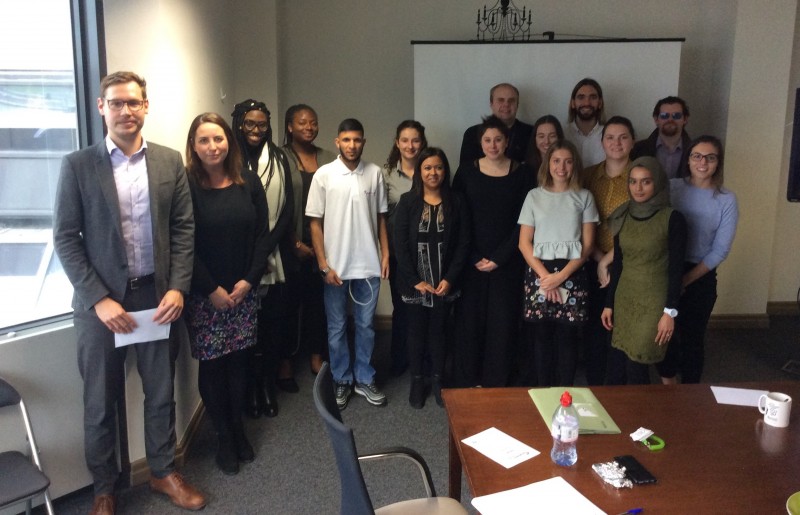 Autism Awareness Training Objectives:
Gain a clearer understanding of Autism.
Strategies for working with people on the spectrum.
Training sessions are interactive to help provide an insight into the Autistic Spectrum.
Price of this service is available upon request. For current pricing please call 020 8517 9317 or email
autism.ambassadors@sycamoretrust.org.uk
Learning Difficulties Awareness Training
Learning Difficulties awareness training objectives:
Gain a clearer understanding of Learning Difficulties.
Learn more about different aspects to Learning Difficulties.
Strategies for working with people who have Learning Difficulties.
Training sessions can be tailored to your own requirements and carried out either at your place of work or at our premises.
Price of this service is available upon request. For current pricing please call 020 8517 9317 or email
enquiries@sycamoretrust.org.uk
Autism Law Clinic
The Autism Law Clinic is a collaboration between the Sycamore Trust, UEL and Duncan Lewis Solicitors. The clinics are based at the Autism Hib in Romford and are open to anyone with ASD, offering advice on issues such as housing, child care and employment. The clinic operates on certain months of the year and an appointment is essential.
Please call 020 8517 9317 or e-mail familyservices@sycamoretrust.org.uk for more information