Adult Services
Sycamore Trust U.K. offers a range of services designed for adults with Autistic Spectrum Disorders and other related conditions
Romford Autism Hub
The Autism Hub provides advice on a range of issues affecting autistic people in the Havering area and is a source of information on a variety of different subjects.
It provides a safe place for people with autism to come for support, social interaction and to develop new skills.
It raises awareness of autism within the broader community in order to ensure autism friendly communities, employers and opportunities.
The hub can be found in the Liberty Centre, at the end of the Calm Lane.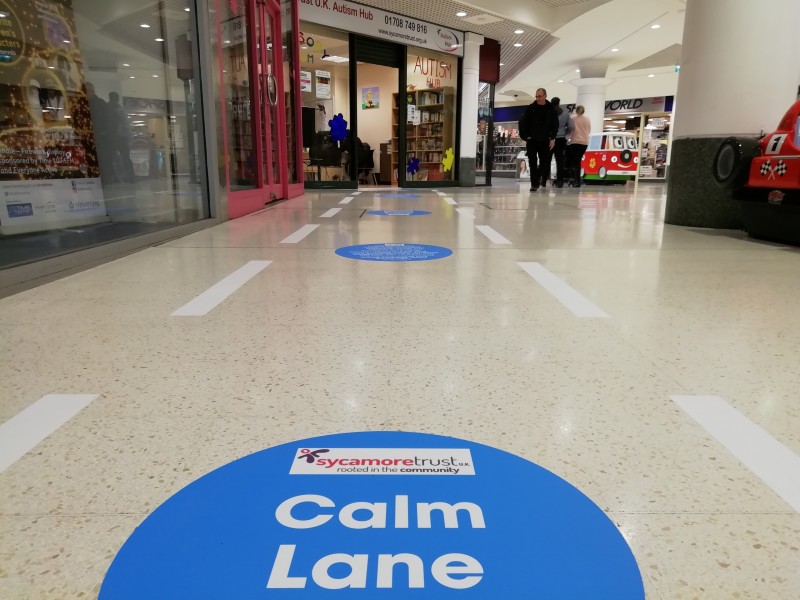 The hub provides:
Signposting & advice
Managed on-line forum
Steering Group
Family Support
Girls Group
Peer Support Group
Sensory Room
Parent Support Group
Youth Clubs
Autism Ambassadors
Volunteering
Outreach
Autism awareness
Autism Hub
Unit H14, Laurie Walk, Liberty Shopping Centre, Romford, RM1 3RT
Tel: 01708 749816
Email: autismhub@sycamoretrust.org.uk
Forum : www.autismhub.org.uk
Opening Hours
Tuesday 10am to 2pm
Wednesday 10am to 4pm
Thursday* 3pm to 5pm
Friday 10am to 4pm
(*Thursday opening times vary according to group sessions. 1st & 5th Thursday of the month 1pm to 5pm; 2nd, 3rd, 4th Thursday of the month 3pm to 5pm. Closed from 5pm to 7pm for group activities)
18-25 Group
This group was set up with the aim of providing a safe and structured environment for 18-25 year olds with Autistic Spectrum Disorders and / or Learning Difficulties.
The club is designed to improve confidence particularly in social situations, independent living skills and raise self-esteem. The club is the perfect opportunity to meet new people and build social and life skills as well as experiencing different and possibly new activities. Each member has the opportunity to plan the activity schedule which is entirely user led.
Previous sessions have included such activities as cooking, games night, quizzes, life skills and many trips into the community such as cinema visits, bowling, meals out and many others. We have two sessions a month on the 2nd Friday (which is held in the club) and a session on the 4th (which is held out in the community).
The group is supported by experienced workers who encourage and empower the users while at the sessions. If you would like more information on the 18-25 Club or would be interested in joining please email activities@sycamoretrust.org.uk
Adult Social Groups
We currently run a social group for adults with Learning Difficulties, who live independently. This group meets every Monday in Dagenham.
Social support is provided in a warm and friendly atmosphere with caring and experienced staff and dedicated volunteers who are happy to support all the members.
The group take part in various activities, such as: crafts, games, bingo, listening to music, or simply just to have a chat with friends.
The group also makes regular visits out into the community to participate in local activities, for example: bowling, cinema, eating out and theatre trips.
On-line forum
Did you know that we have an on-line forum where people with Autism Spectrum Disorder can chat in confidence with others on the spectrum? The on-line community is full of people of all ages with ASD and it offers a safe and discreet environment for those on the spectrum to get help and advice or simply to chat and make friends.
There's an anonymous helpline for advice and private group discussions where only members can view or comment. It's a safe and friendly way to meet other people with autism and it's really easy to join in. Simply head over to www.autismhub.org.uk to create a profile and you're ready to go. There are a number of discussions running at the moment, so don't be shy! Join up at www.autismhub.org.uk