Posted: 23rd October 2018
Ambassadors at the double!
The Autism Ambassadors were great sports as always and gave two presentations to Vision Redbridge Culture & Leisure staff at Fairlop Waters on the morning of Monday 22nd October. Ten people attended the first presentation and eight took part in the second. Here are the Ambassadors pictured on the balcony of the lush Lakeside Suite overlooking the boating lake in Fairlop Waters.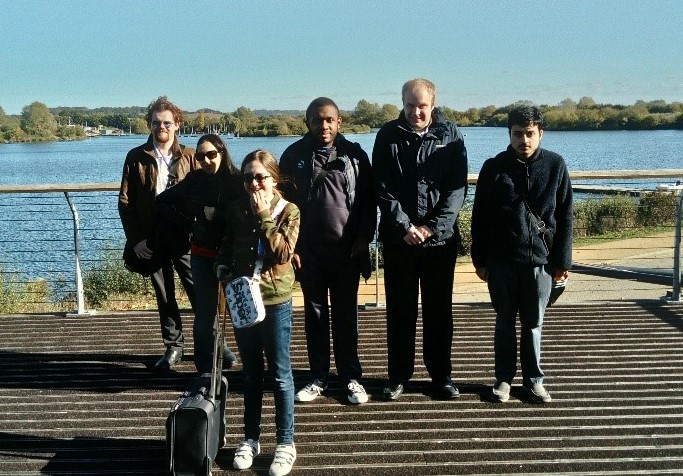 Following the visit to Vision RCL, the Autism Ambassadors moved on the Valence House Museum yesterday, delivering a presentation to staff at Valence House Museum, which was attended by eight people. After the presentation, the Ambassadors were treated to a take-away to thank them for all their volunteering! Here they are, all smiles after their thank-you meal!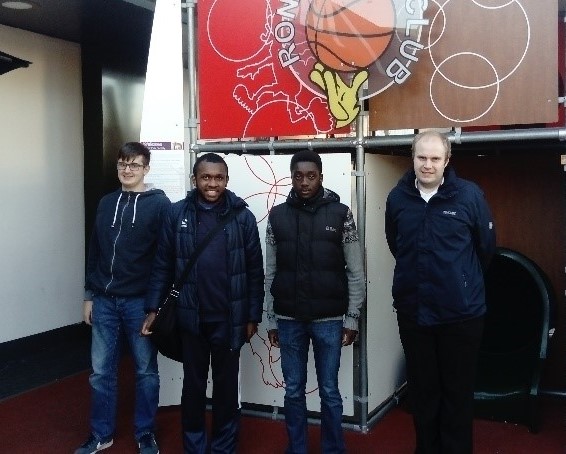 The Sycamore Trust Autism Ambassadors deliver an entertaining hour long presentation to organisations all over the area to increase their awareness of autism and how best to react when faced with an autistic person who may be in need of assistance. It's a great way for business of all size, particularly those of a customer facing nature, to learn about autism. Can our ambassadors help your organisation? Call 020 8517 9317 or e-mail autism.ambassadors@sycamoretrust.org.uk for more information