Posted: 3rd October 2018
Ambassadors in the Dock!
It's been a busy week for the Sycamore Trust's Autism Ambassadors, with two excellent presentations.
On Wednesday the lads were guests of the East London Business Alliance in London's Docklands where they delivered their autism awareness training to a group of around twenty ELBA staff as part of their Learning Through Lunch programme.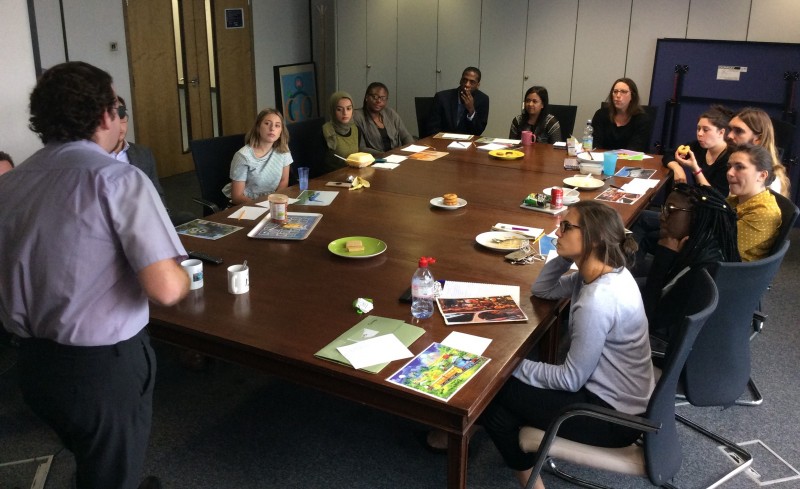 Once a month, ELBA staff are invited to take their lunch break whilst watching a presentation relating to a local service or initiative and all sessions are entirely voluntary. On Wednesday it was the turn of Robert, Alex and Daniel to represent the Ambassadors and present their famous 45 minute routine, incorporating various interactive tasks designed to help those attending to understand how a person with ASD might react in a certain situation.
After the lads had finished there was a brief Q&A and all the staff attending remarked how they had enjoyed the presentation and how it had helped increase their understanding of autism.
Earlier in the week, the Ambassadors stayed in shape with a visit to Nuffield Health Club in Romford where they presented to over a dozen staff from the creche and once again, received some great feedback.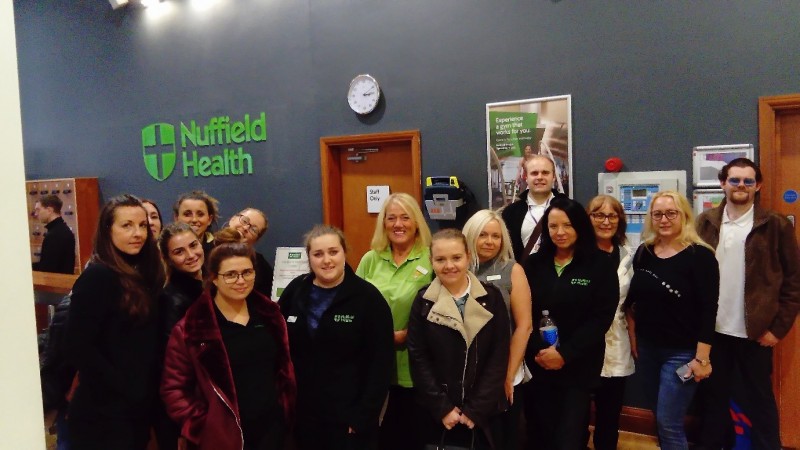 Could the Sycamore Trust UK Autism Ambassadors help you? E-mail autism.ambassadors@sycamoretrust.org.uk or call 020 8517 9317 for more information