Posted: 15th October 2018
Busy week!
It was a busy week for Sycamore Trust UK staff last week as we helped to promote the NAS Autism Hour alongside our projects and services. On Monday we were in the Mercury Mall in Romford, with a stand close to BB's Coffee Shop and we saw a number of people throughout the course of the day.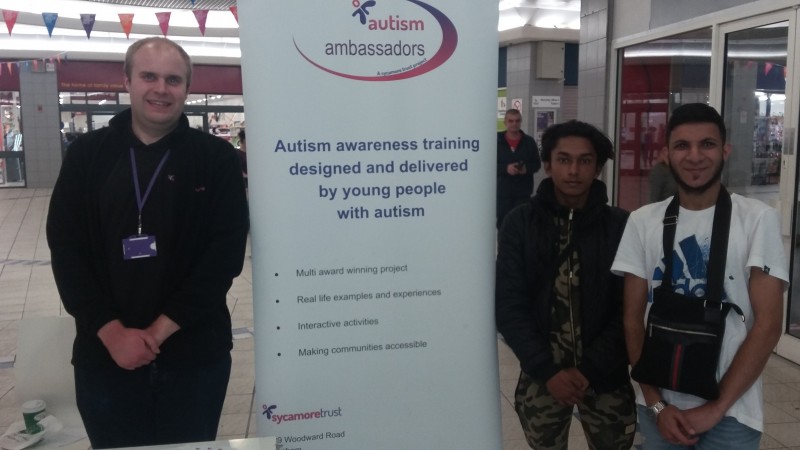 Dagenham Heathway
On Wednesday we moved to Dagenham Heathway, outside the Cex video game store and it was really busy, with Autism Ambassador Robert Lamb reporting over two dozen enquiries in a short space of time. On Friday, we were back in Romford, this time at the Liberty Centre, with a great spot on the main square, close to Boots and WH Smith. Once again, there were a number of enquries from members of the public who needed our help and advice.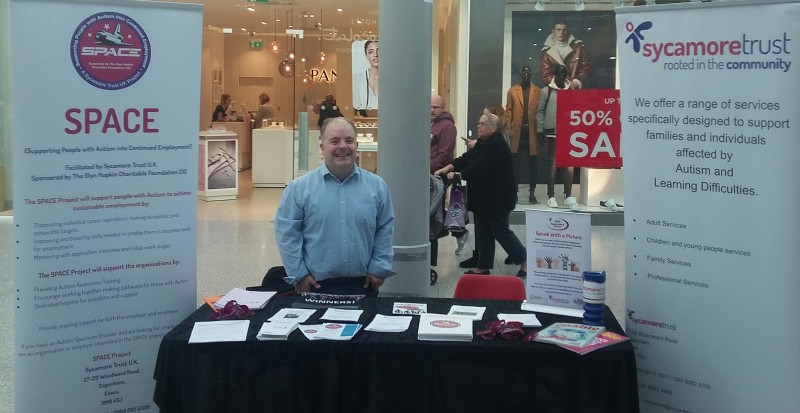 Liberty Centre
Grateful thanks to our frirends at the Mercury Mall, Liberty Centre and Dagenham Heathway for allowing us to raise awareness of our services as well as autism in general. Look forward to doing it again soon!