Posted: 16th June 2020
Dinner Date!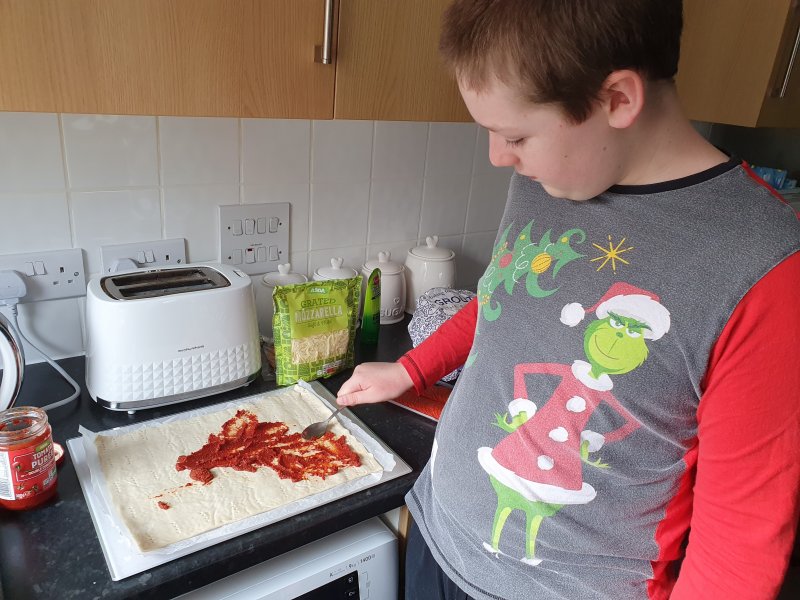 Our very own celebrity chef is back! Fresh from his success in producing a chicken curry a fortnight ago, Romford's resident masterchef was back in the kitchen last week, and this time, it was pizza on the menu!
Ellis from the Alpha Group has been helping out in the kitchen during the lockdown, using some of the skills that he has learned on our life skills programme, and he's certainly been putting them to good use, if these pictures of his pepperoni pizza are anything to go by!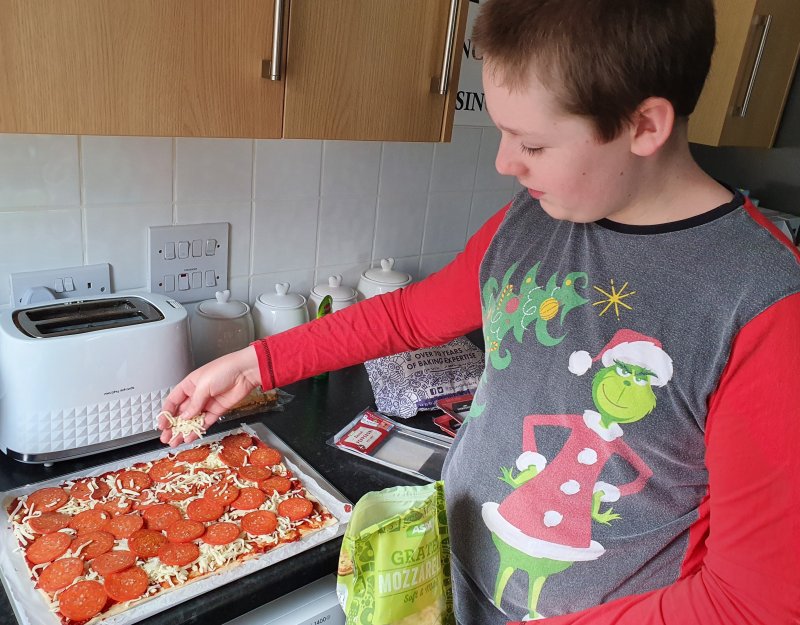 Our life skills programme is funded by the Mayor of London's Young Londoners Fund and met once a week in Rainham and Dagenham until the pandemic put a stop to our meetings. We now host virtual group meetings every week, but we hope it won't be long before we're back to the youth clubs and when we do, we're expecting Ellis to provide the snacks!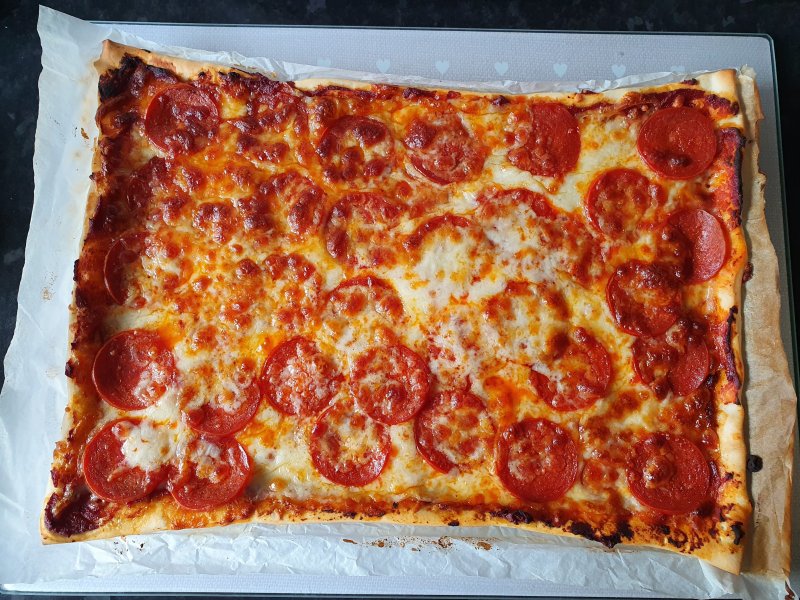 Fpr more information about Alpha & bravo Groups and the life skills programme, go to; http://www.sycamoretrust.org.uk/our-services/young-peoples-services or email activities@sycamoretrust.org.uk