Posted: 11th January 2022
Family Affair!
As many of our families will know, there's no instruction manual or guidebook to bringing up children on the spectrum, it's simply a case of picking it up as you go along. However, a little knowledge or experience can be very useful, as Romford mother Aisha found out when her little girl was diagnosed with ASD.
Aisha has a brother on the spectrum, so she was able to lean on her mother for help; just as well, because as a mum of four, she didn't have a huge amount of spare time! Aisha's daughter Laila will be four this year, and she recently completed Speak With A Picture, our project designed to support children who experience social and communication difficulties and their families to learn to communicate using symbols based on the PECS® (Picture Exchange Communication System).
Thanks to her experiences with her brother, the 33-year-old was well prepared for the project by the time Laila was accepted. She explained;
"We knew a little about the SWAP programme because we had some things in place as I have a brother on the spectrum. We created our own little picture board with the basics; hungry, thirsty, tired for example. But she has come on leaps and bounds. She's doing so well now, and I am so proud of her."
There's been a marked improvement in Laila's communications skills since she started the SWAP programme and Aisha is delighted by the progress her daughter has made, especially as she had to cope with starting school at the same time.
"Up until she started school full time, she really struggled with communication and expressing her feelings. Then she started school and within a week she started in the SWAP programme, so it was quite a big change for her. Before we started on SWAP, she would just point, but now she can actually do two or three pictures. In the past, she'd point, but she will now hand them to me, or she will use the sentence strip and give it to us. From her not willing to give us anything to now handing us the cards with two or three symbols is a massive thing for her. Now she can tell us what she wants. I can say to her "tell mummy how you're feeling" and she will go to the book and find the card for happy."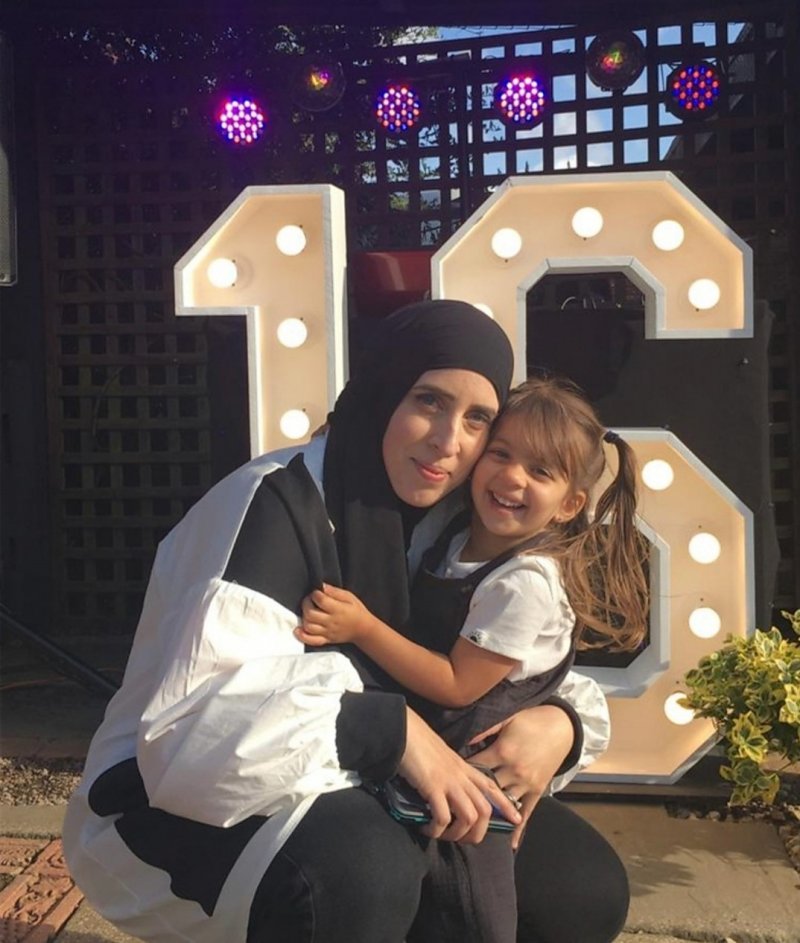 When we accept children on to the SWAP programme, it is always hoped that exchanging symbols might eventually lead to speaking and Laila's vocabulary has increased since we first saw her last August. Aisha said;
"She is in a speech and language therapy class at school for four days a week and we do the SWAP symbols when she gets home. She can say Mum and Dad and she is learning her siblings' names and her colours. At the beginning of SWAP, she had maybe ten to twelve words, now it's closer to 25 or 30. It's definitely helped with her vocabulary."
And remember, all of this was achieved while Laila's parents were bringing up their three other children, aged eight, five and one.
"I have two children who able to express themselves and a new baby, but I also have a child who couldn't tell me if she was sad or happy or hungry or hurt. It was very difficult. I was lucky that my mum knew a lot about this and knew enough about PECS to get the ball rolling. But had we not been able to access the Sycamore Trust and the SWAP programme, we wouldn't be where we are now."
An additional bonus for Aisha is that it's not just at home where she's seen an improvement in Laila's communication skills. She's also more comfortable around other children. Aisha explained;
"There's a little boy at nursey with whom she does SALT sessions together and they are very close because they play together as well. She can be shy but she's a lot better now and she will give her nursery teacher the card or the symbol and they know what she wants."
The end result is a happier child and a happier family. Aisha feels that Laila is more relaxed as she's able to communicate and is no longer frustrated at not being able to tell her parents what she wants or how she feels and for Aisha herself, the relief of being able to open a channel of communication with her daughter. She said;
"The first time she used the symbols to tell me how she was feeling was quite emotional. When she tells me something and gives me the card, it is like our way of communicating and although she might not get the words and the letters, she knows what she wants. It's almost as if she's taking her first steps again."
Reflecting on Laila's progress, Sycamore SWAP advisor Ann-Marie was full of praise. She said;
"Laila has progressed so well during her time with us, and we are proud to say that her and her parents are part of our "SWAP family", Unlike other programmes, we continue to support the child and family for as long as they need us. We continue to support families that were with us 3 years ago! We would like to thank Aisha and Laila's dad for their commitment to the programme and the support that they have given to Laila. It can be quite daunting when you start the SWAP programme, we basically turn your child's communication world upside down and replace it with something much more positive and that takes a lot of commitment on the part of the family."
Understandably, Aisha is very positive towards the SWAP initiative, which she first found out about through a family support worker. She applied at the beginning of 2021 and was accepted in the summer and she's very pleased that Laila was able to take part. Aisha said;
"The freedom and the confidence that it gives you is so important. Anne Marie and Cheryl have been amazing and not just in relation to SWAP. I had an issue with school - nothing to do with SWAP - but their advice and support helped so much."
So, when asked if she'd recommend the programme to other families, her response was instant.
"Don't hesitate!"
SWAP is supported by BBC Children In Need.
For more information about Speak With A Picture, visit http://www.sycamoretrust.org.uk/our-services/swap