Posted: 22nd January 2020
Great start to 2020!
We have had some great news to start the new decade with, thanks to the support of the Tudor Trust, an independent grant-making trust which supports voluntary and community groups throughout the UK.
We have received funding from the Tudor Trust to run a Girls Only group, and the group will be starting soon. Strictly speaking, we knew about the grant as 2019 came to a close, but we thought it best to launch in the new year and plans are now well advanced.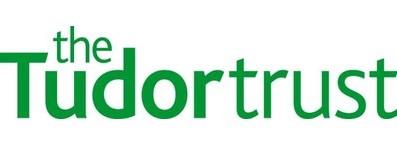 Sometimes, girls can avoid being diagnosed because they are good at copying from others, and combined with recent studies suggesting that the ratio of boys with a diagnosis of autism compared to girls is 3:1, this can lead to a lack of services for girls and young women on the spectrum. A glance at some of the other services that we provide at the Sycamore Trust would suggest that there are more boys on the programmes than girls, and as a result, girls on the spectrum can become isolated.
However, we can now offer girls a safe space where they can express themselves thanks to the new group, which will take place every Saturday afternoon. Girls and young ladies between the ages of 11-17, living in the boroughs of Havering, Redbridge and Barking & Dagenham are invited to apply, using the referral form on this page, but spaces are limited and will be applied on a first come, first served basis.
Participants can look forward to a range of activities, including crafts, board games and music, as well as using other facilities that can be found in the local area. All these activities are designed to increase social skills, reduce risk of isolation and encourage the girls to make friends.
Sycamore Trust CEO Chris Gillbanks welcomed the new group, saying "We recognise that there are very few females using our services. We identified that there was a need for specialised support for women in East London and we're delighted to offer this new group, thanks to the support of the Tudor Trust"
For more information, contact Emma on girlsproject@sycamoretrust.org.uk
To download the Referral Form, click the red button at the bottom of the page
For more on the Tudor Trust, click here; https://tudortrust.org.uk/
Girls Group Referral