Posted: 4th October 2018
Out and about!
It's a busy week for those of us at the Sycamore Trust next week as Autism Hour returns nationwide. The NAS is once again promoting Autism Hour around the UK as a means of raising awareness of ASD and we're doing our bit in Dagenham and Havering.
We will have a presence in three local shopping centres next week so please come and say hello. Sycamore Trust UK staff and volunteers will be at the Mercury Mall in Romford on Monday 8th October between 10am and 4pm. We'll be on level two of the Mall, outside BB Coffee & Muffins which sounds like the perfect location!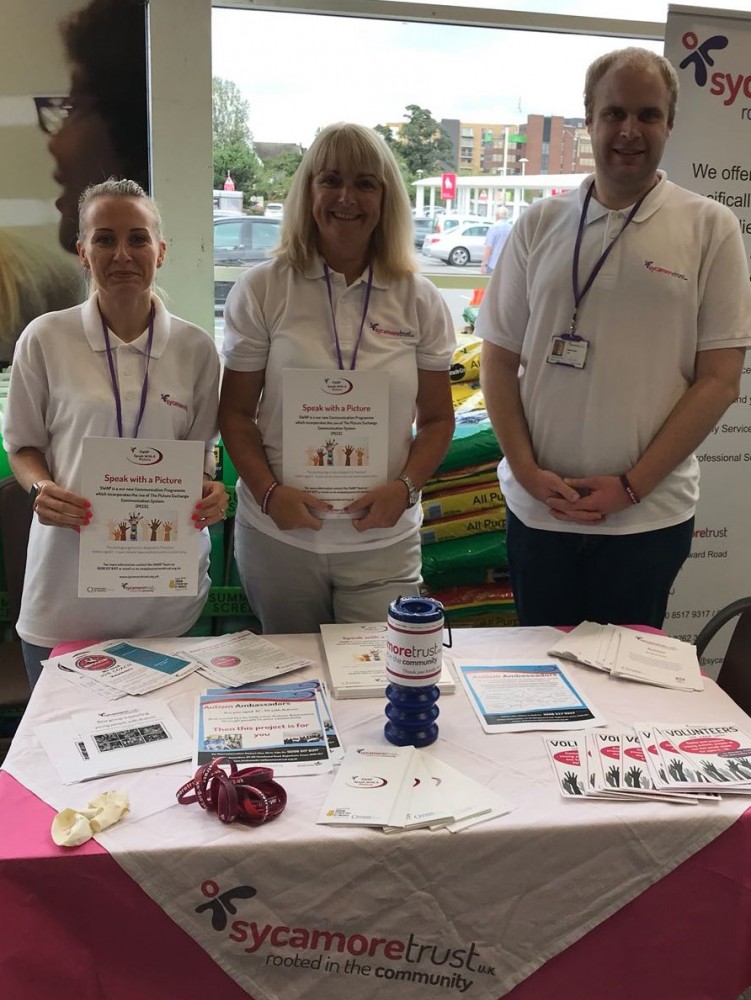 On Wednesday, two of our Autism Ambassadors will be in the Dagenham Heathway, next to the Cex video game store and on Friday 12th October, we'll be in Romford's LIberty Centre for the day. We'll have news and information about all our clubs and services so please come and pay us a visit!