Posted: 15th June 2022
Plenty of creativity!
There's no shortage of creativity among our new Monday night art group. Thanks to funding from our friends at London Youth, we've been running our Young Creators art group for a couple of weeks and we've managed to bring out some genuine artistic creativity from our young people in a relatively short space of time.
The young people had a taster day a few weeks ago and tried several different creative skills before choosing this painting and printing project. The eight week programme finishes at the end of July, with a showcase in August. As well as trying lots of new creative activities, we're making friends and having a lot of fun at the same time! The programme is available for young people from Barking & Dagenham. More information from activities@sycamoretrust.org.uk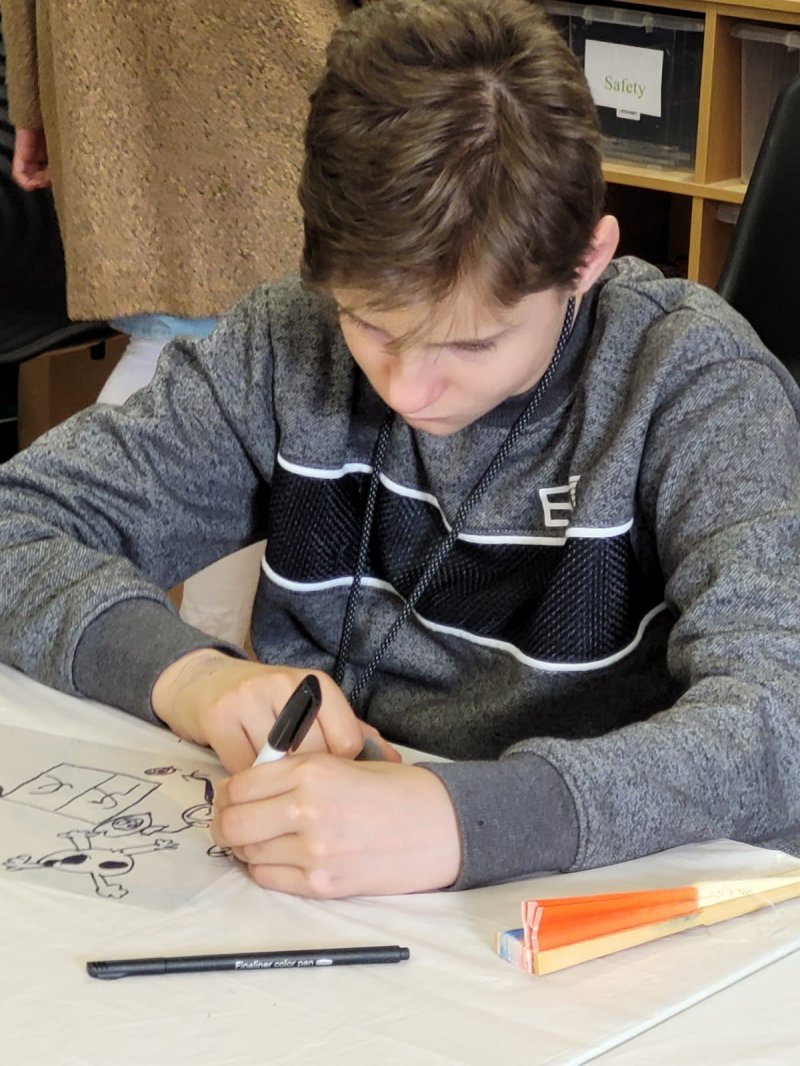 Dovy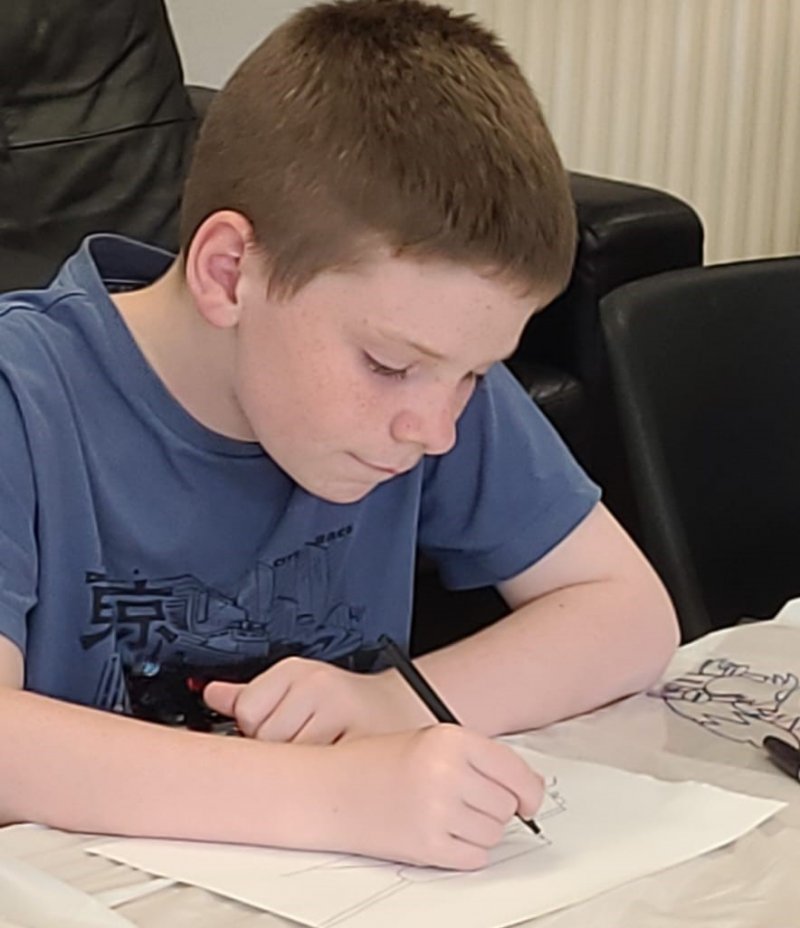 Callum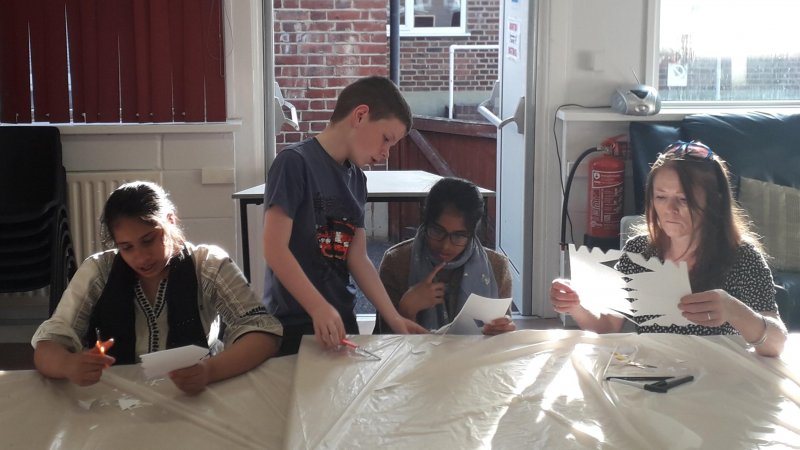 Mahnoor, Callum, Aminah and Crisi