Posted: 12th April 2019
Reach for the sky!
Well, to be honest we weren't entirely sure that he'd go ahead with it, but the intrepid Ray Robertson came through for us and went ahead with his skydive this week.
Ray had pledged to raise money for the Sycamore Trust after the work we did with his niece and her son Sofian. Dawn McMaster came to us when she needed help with her son and we enrolled them on to the Way2Say programme which helps children communicate with their families. Sofian, who is now five, made real progress during his time with us and Ray wanted to thank us for all the work we did with his great nephew.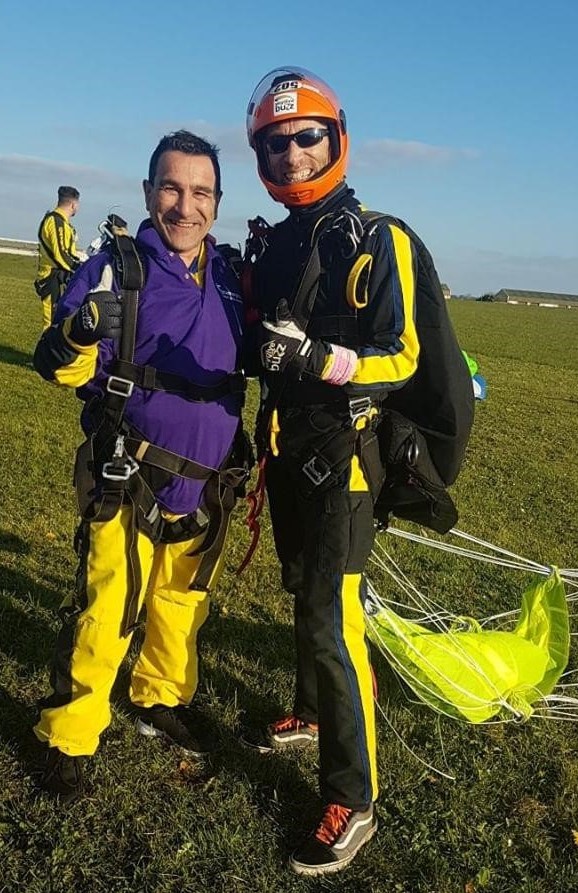 Most people would have just made a donation, but that wasn't enough for Ray. He wanted to go one step further so he decided that the best way to show his appreciation was to jump out of a plane at 15,000 feet! His flight took off on Wednesday of this week and Ray went ahead, raising over £500 in the process. Most importantly, he made it back the ground in one piece!
To donate to Ray's total, go to: https://www.justgiving.com/fundraising/dawn-mcmaster1