Posted: 17th December 2021
Santa's in the garden!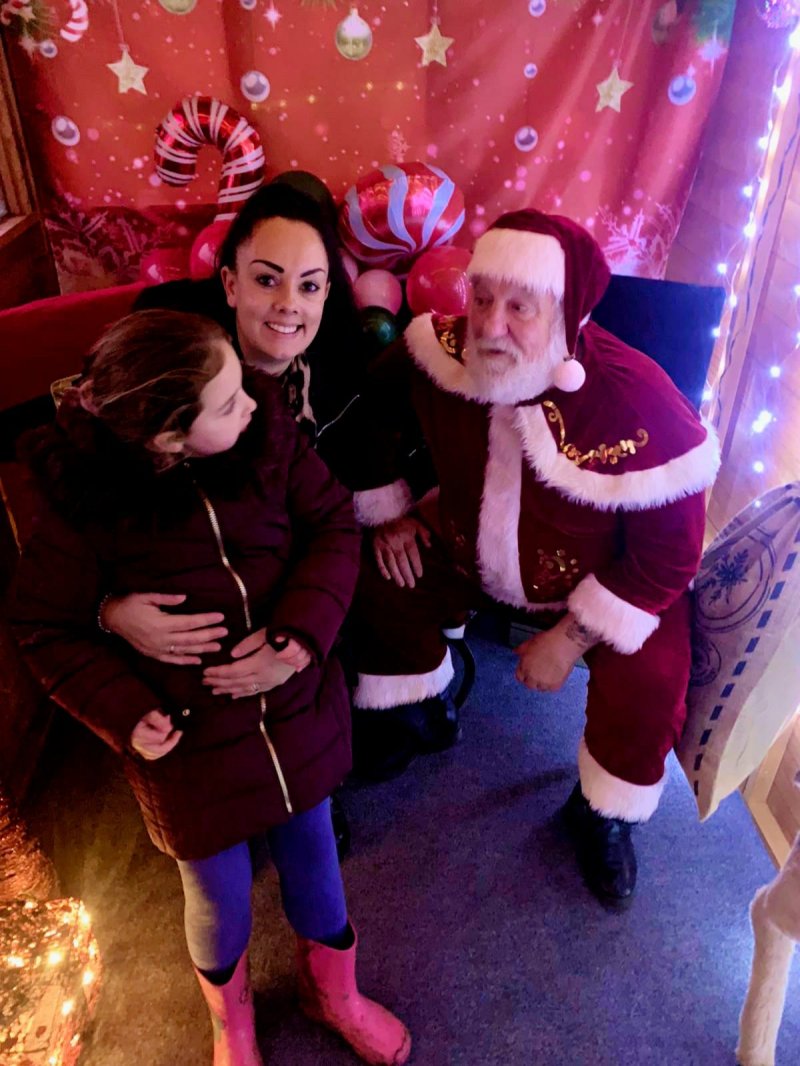 Jemma and Olivia got to meet Santa Claus!
Santa's Grotto magically appeared this week, in the back garden of Paul & Jemma Taylor from Rise Parlk, Havering. Paul and Jemma have been enthusiastic supporters of Sycamore Trust UK for several years now, ever since they brought daughter Olivia along to our Speak With A Picture programme in 2019.
Olivia has never really enjoyed Christmas as she experiences the festive seaon differently to many neurotypical children. In the past, she has found the whole experience quite overwhelming and hasn't enjoyed meeting Santa.  Jemma and Paul wanted to give both their children an experience that met both their needs, so they built Santa's Grotto in their back garden!
Not only that, they also asked themselves who else might benefit from a sensory Santa experience and they decided to open their back garden grotto to other SEN families, inviting other children to come and meet Santa in a relaxed setting without any noise and long queues. On Monday and Tuesday this week, a steady stream of families visited their Rise Park address and it was a really lovely experience. 
Jemma explained; "We love Christmas but we knew that Olivia hasn't really enjoyed it in the past.  We wanted to give her the opportunity to enjoy Christmas just like everyone else with an experience that met her needs.  We had a vision, and Paul brought it to life!"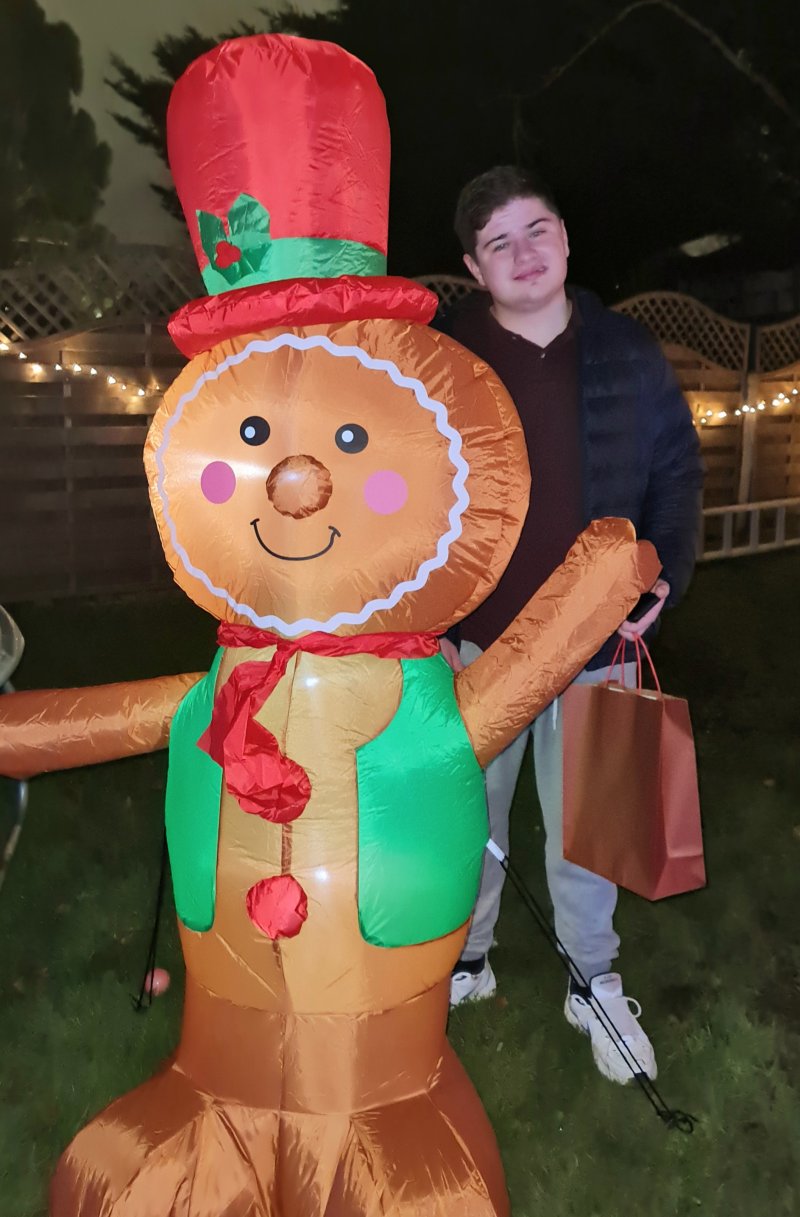 Sam came to vist Santa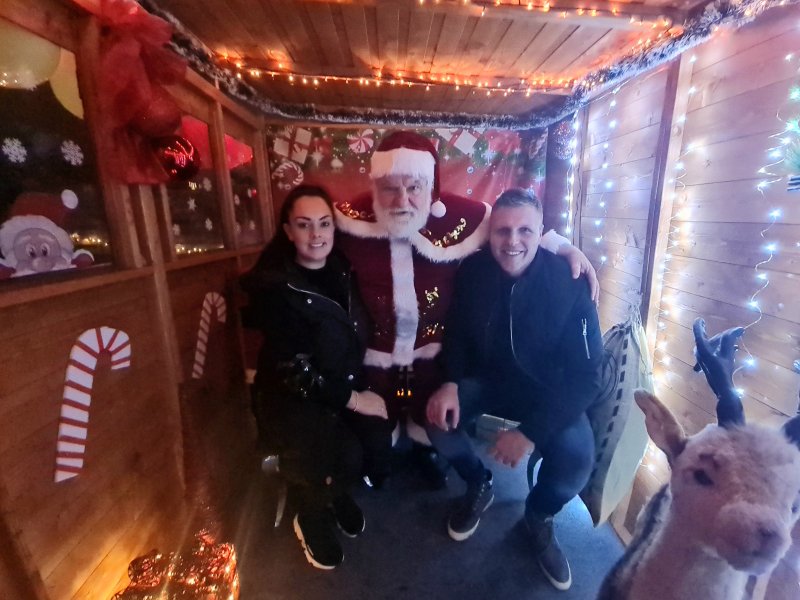 You're never too old to meet Santa!