Posted: 23rd October 2018
Sew far so good!
There's more positive news from our youth clubs as the girls group that meets regularly in the Autism Hub continues to go from strength to strength. Women are under represented in the ASD community and we have been encouraging more young women to get involved in our activities.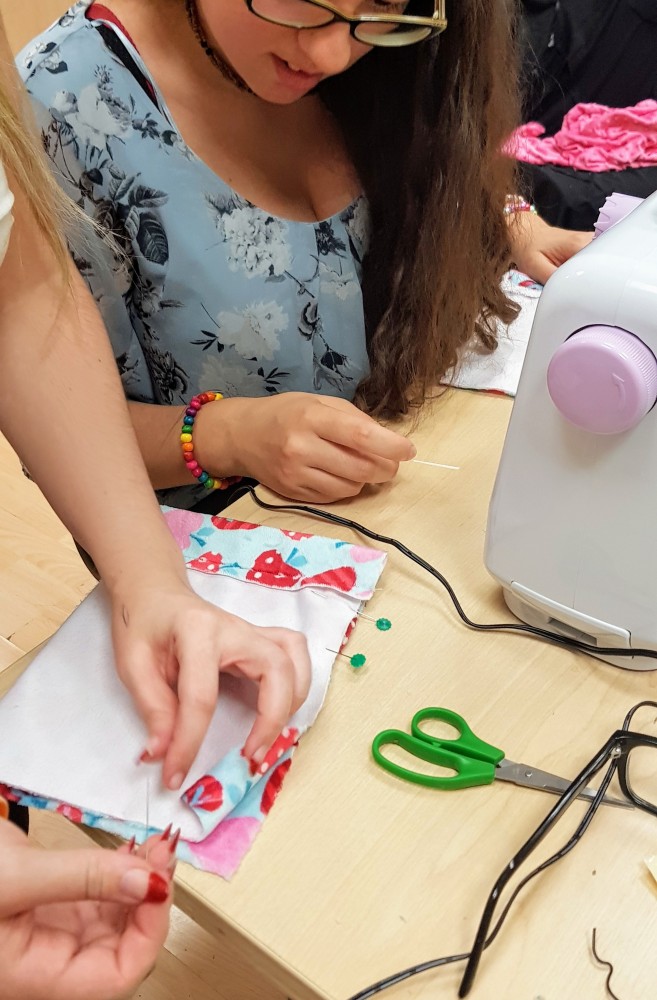 The all-girls group meets twice a month in the Autism Hub in Romford and the girls have been practising their sewing skills in recent weeks, with encouraging results.
For more information, get in touch with Debbie at
familyservices@sycamoretrust.org.uk