Posted: 12th April 2019
Thank you!!
Last week was a huge success for all of us at the Sycamore Trust uk as we took advantage of the opportunity afforded by World Autism Awareness Week to boost our profile locally, create some important funding and have a great deal of fun.
We've already covered many of the acitvities that took place, such as the visit from the Minister for Health, the flag raising at Barking Town Hall and the chance to meet the Mayor of Havering, but we also need to acknowledge all the other schools and organisations that took part in the week and our Dare to be Different day in particular.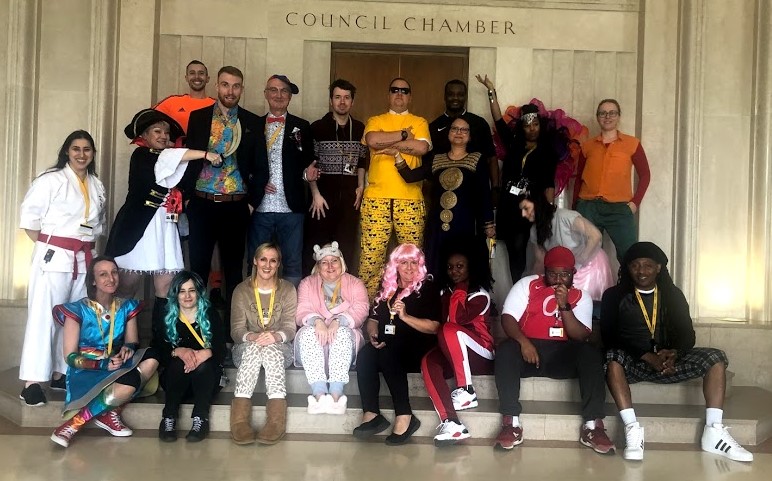 We took part in a Job Fair at Coventry University on the Thursday, and CU London staff embraced the Dare to be Different concept with real enthusiasm, as you can see from the above photo. We've been delighted to take part in the student job fairs this year and we'll continue to do so. Nothing to do with the fact that they always take place in the canteen!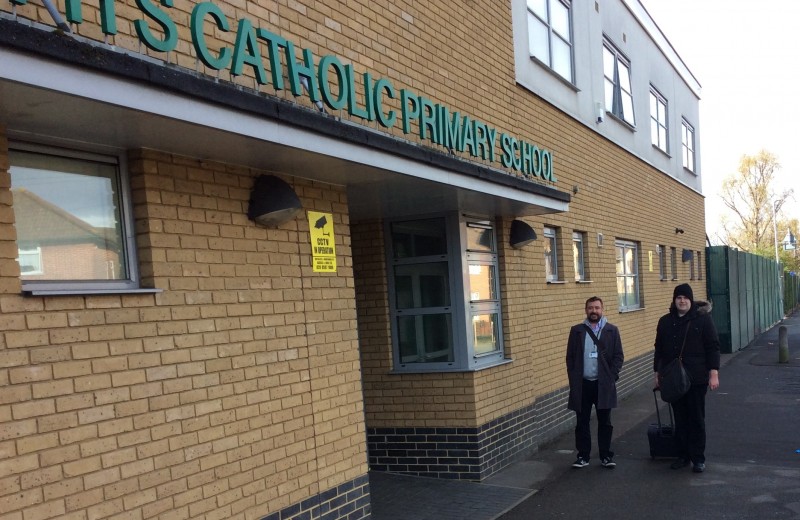 While Alex and Frankie were entertaining the Minister on Thursday, Ambassadors Robert & Matt were delivering a presentation to children at St Josephs Primary in Dagenham. The whole school attended through the course of three morning sessions and they were sporting a wonderful selection of outfits. We saw several Supermen & Spiderman, plenty of football kits and lots of pyjamas!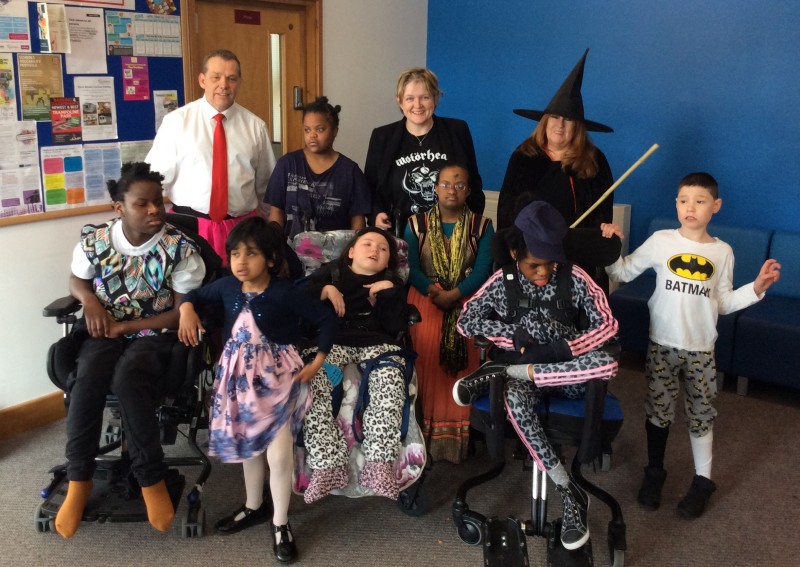 Friday was always going to be a busy day and it began with a trip to Trinity School in Dagenham. Sycamore staff including the Wicked Witch of the West and Juluis Caesar (!) went to meet the children, along with the leader of Barking & Dagenham council, Darren Rodwell. Not to be outdone, Cllr Rodwell donned a pink tutu for the occasion!
Our activities continued into the following week, when we took our flag to Havering Town Hall, so we could get a photo with the Mayor, and Havering council staff also took part in our Dare to be Different activities. So many schools took part in our dressing up activities it would be hard to name them all, but apart from those mentioned above, special mentions have to go to Drapers Brookside, Crowlands Primary, Henry Green Primary and Fairy Tales pre-school.
Righto, time to start planning #DareToBeDifferent 2020!