Posted: 13th January 2022
The Gold Standard!
We're absolutely delighted to announce that we have been awarded the Gold standard by Investors in People, demonstrating our commitment to realising the potential of our staff. We achieved a silver rating at our last assessment three years ago and now we've gone one better. Gold accreditation means that we have the policies in place but more than that, it means everyone – from CEO to volunteer - takes ownership for making them come to life.
Investors in People is the international standard for people management, defining what it takes to lead, support and manage people effectively to achieve sustainable results. Underpinning the Standard is the Investors in People framework, reflecting the latest workplace trends, essential skills and effective structures required to outperform in any industry. Working with clients across the globe, Investors in People enables organisations to benchmark against the best in the business on an international scale.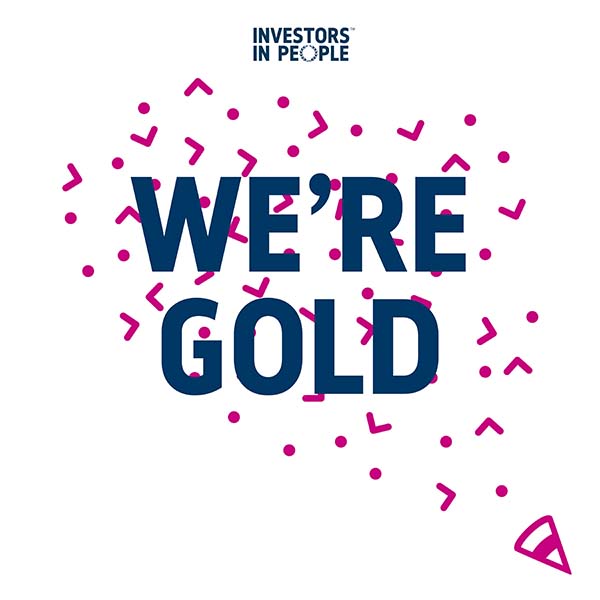 Paul Devoy, CEO of Investors in People, said: "We'd like to congratulate Sycamore Trust UK. Gold accreditation on 'We invest in people' is a fantastic effort for any organisation, and places Sycamore Trust in fine company with a host of organisations that understand the value of people."
The Sycamore Trust was awarded bronze status in 2015, followed by silver in February 2019 and has shown a strong sense of common cause and commitment based on an understanding of the community in which we operate, and the challenges faced by families on a daily basis, enabling us to achieve gold status. This is underpinned by a strong vocational commitment to engage with the community and provide effective support to people on the autistic spectrum, along with their families and carers.
Commenting on the award, Sycamore CEO Chris Gillbanks, said: We're thrilled that the hard work, care and attention of all our staff and volunteers has been recognised. We love what we do, and we think it shows! Our commitment to the families and individuals that we support underpins all our projects and services. We are very proud to serve the local community in the boroughs of Barking & Dagenham, Havering and Redbridge and look forward to doing so for many years to come."