Posted: 25th April 2019
The Hunger Games!
There was a special treat for our Alpha Club members last night as they used their travel training skills for a trip to the Lakeside Shopping Centre!
Thanks to the funding we received from the Mayor of London's Young Londoners Fund, we were able to start a brand new project aimed at teaching valuable life skills to young people on the autistic spectrum and the Alpha Club has now completed the first part of the project, which was based on travelling on public transport.
Aimed at young people aged 10-16 in Barking & Dagenham, Redbridge and Havering with high functioning autism who access a mainstream school, the Alpha Club is based at the Royals Club in Rainham on Wednesday evenings between 6.30 and 8.30pm.
The programme consists of five modules designed to to enable our young people to learn the skills required to fulfil their potential and include such topics as basic living, healthy life styles, social skills and safer relationships. In the first two months, the youngsters have learned about walking and cycling, travelling on bus, train, DLR and tube, including such activities as planning their route and buying tickets.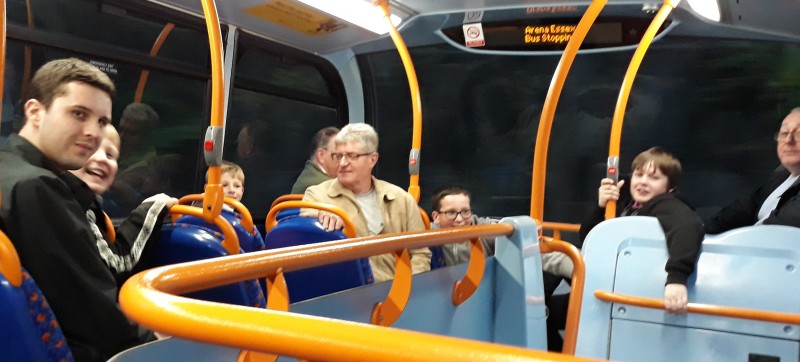 Last night's activity began at the Royals Club with a walk to Rainham station where the young people had to buy the correct ticket. On arrival at Lakeside, the group visited a fast food restaurant where they had to make a selection, pay for the food and check their change. The return journey was by bus, thus including train, bus and walking, three of the transport methods covered in the programme.
The Rainham group has been a huge success and now it's time to start another group, based in Dagenham. The new group will take place on a Thursday night at the Sycamore premises in Becontree between 6.30pm and 8.30pm and it will follow the same programme as the Rainham group. Anyone interested is invited to apply by emailing Sue on activities@sycamoretrust.org.uk